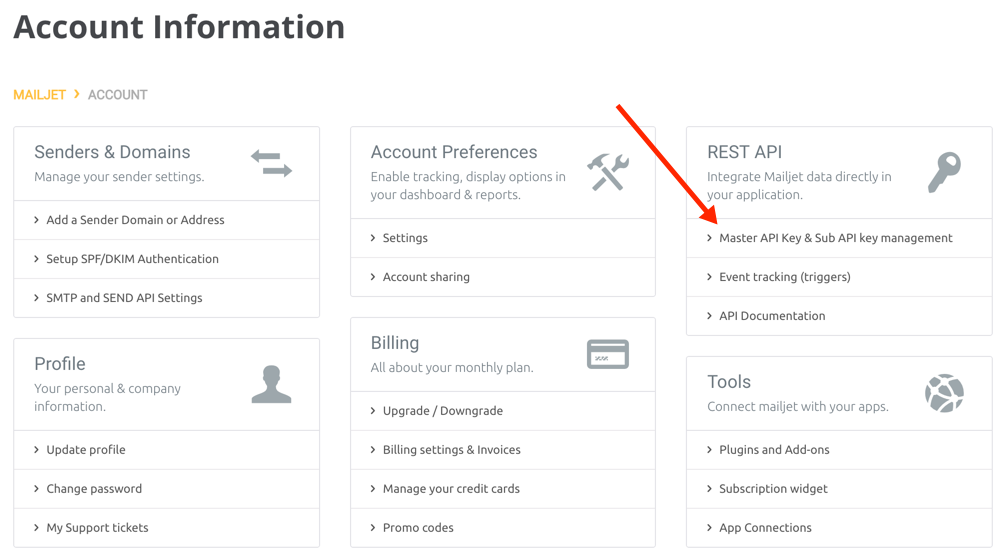 Click
'Create a new sub-account API Key'
'.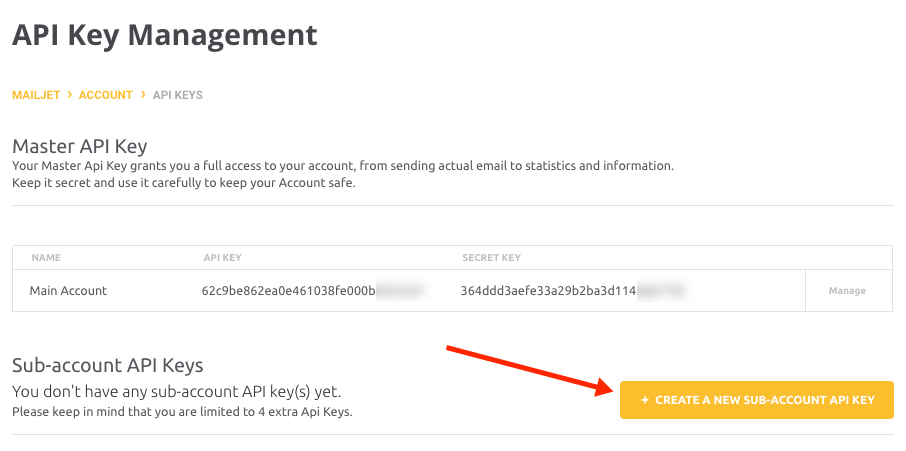 Enter a name for your new API Key name, then click
'Create'
.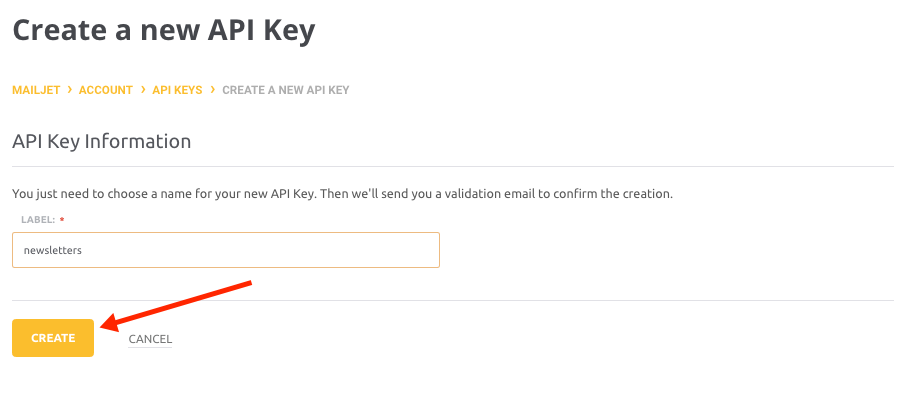 And your first sub-account has been created!

In addition to the main API Key, all accounts come with the option to create one additional API Key (or sub-account). If you require more than one sub-account, please contact
Support
.
Please note, Free Plans are limited to only 2 API Keys (the main API Key and one sub-account API Key); if you require more sub-accounts, upgrade to a
paid plan
first then contact
Support
.
How to access your Sub-Account:
Once you have created a sub-account, a new drop-down menu will appear in the top right corner labeled
'Main API Key - Sub-account management'
.
To switch to a sub-account (API Key), simply click on
'Main API key'
and select the desired sub-account name.

To switch back to your main account, just click on the sub-account name in the top right corner, and select
'Main API Key'
.