Go to
My Account → Account Sharing
.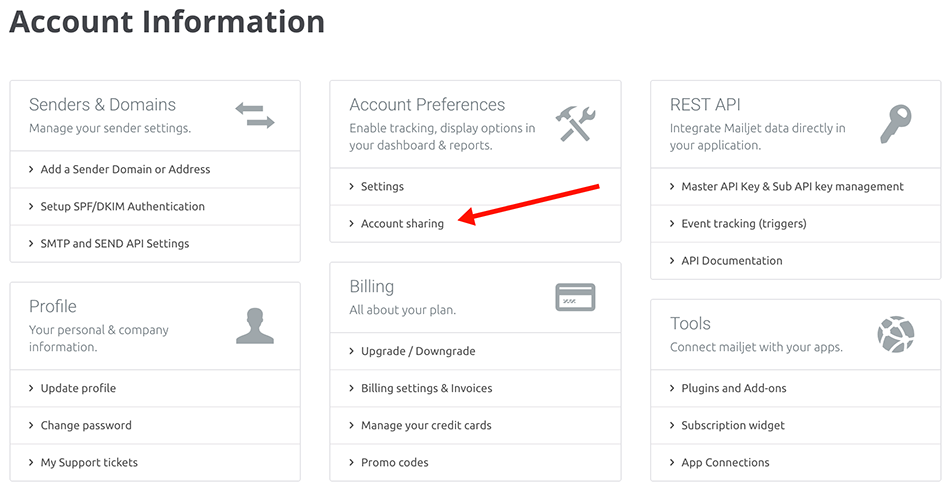 The
Share your account
page will show an overview of the users who currently have access to your account. The number of users you can share your account with is based on your plan.

To share your account access:

• Click on 'Invite user'
• Enter the email address of the person you want to share your account with
• If you have sub-accounts, select which accounts the person should have access to
• Click 'Custom'
• Select the permissions
• Click 'Send Invitation'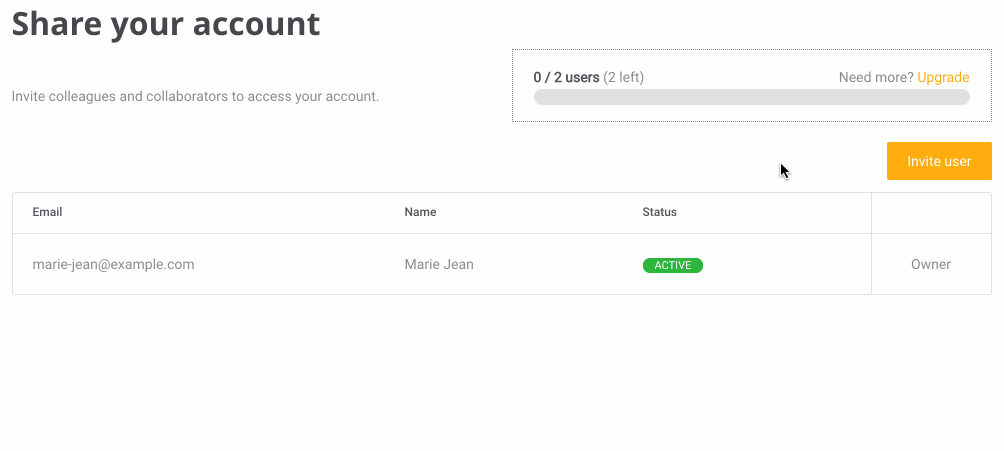 An email invitation will be sent to the person asking them to join Mailjet.
Once the person had accepted the account access invitation, the status will change from
'Pending'
to
'Active'
.

For detailed instructions, read our step-by-step
Account Sharing Guide
.