From your Contacts page, click on the
'Create a contact list'
button.

Enter a contact list name.
At this point you have two choices on how to add contacts to your list:
•
Via a Subscription Widget
where new subscribers will be automatically added to the contact list. (If you select this option, you will be asked to create a
widget
.)
• Upload or paste your current subscribers to the list.
For this example, please click on
'Paste contacts or upload a file'
.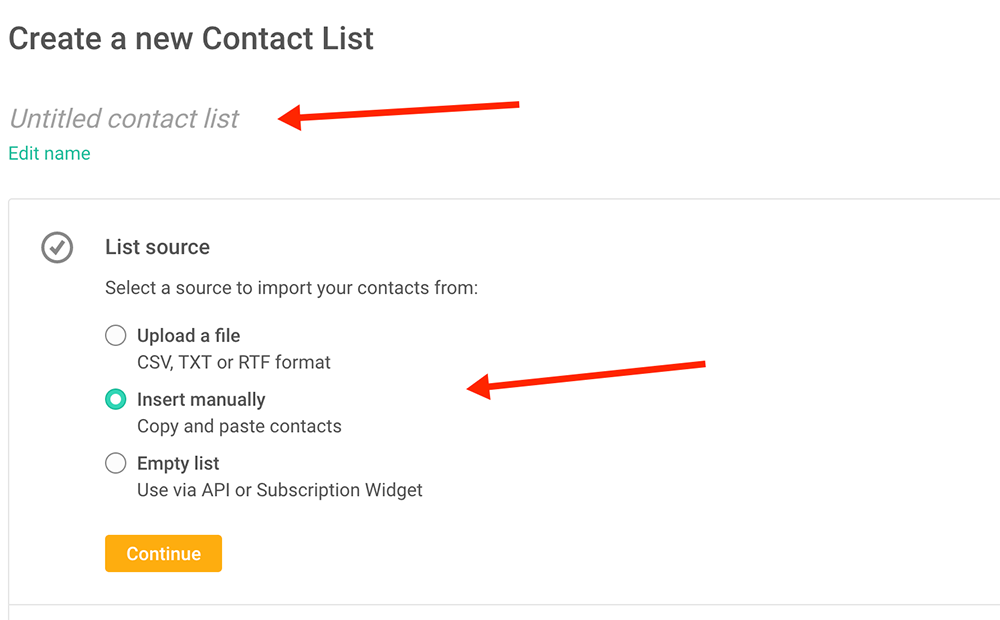 You can either paste your subscriber information into the form, or upload a CSV, TXT, or RFT file. If you have a significant amount of contacts, we recommend uploading them via a file. (Before you upload your file, please check that the
information is formatted correctly
).
We will paste in the contact information: email address, first name, birthday.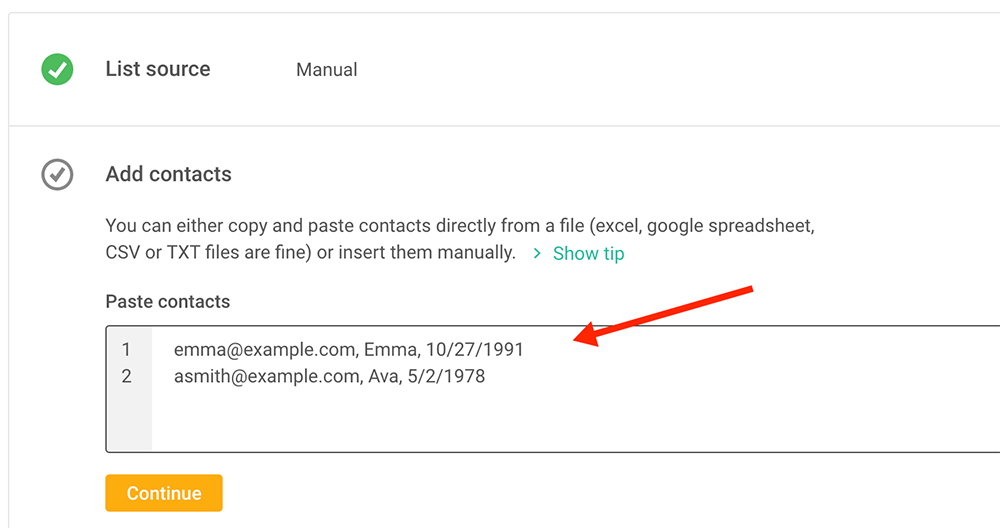 Check the
'I certify that:'
checkbox, then click the
'Save & Continue'
button.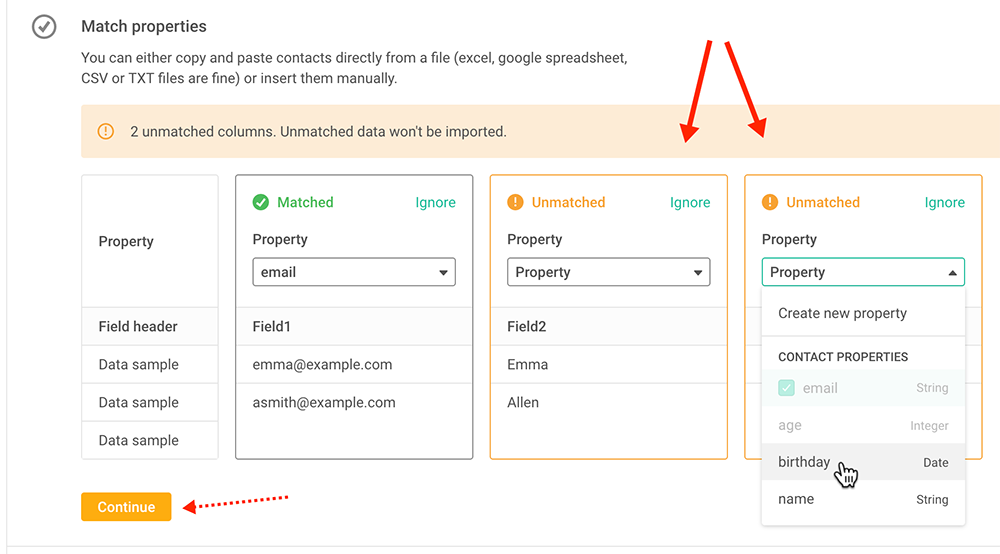 Match your contact properties by selecting a contact property for each of the fields.
Then click
'Save and Continue'
.

When you import a date field, you will be prompted to select a date format. Click
'OK'
to continue.
And your upload is now complete.