Switch to annual billing at any time by selecting
'Annually'
from the Pricing Page.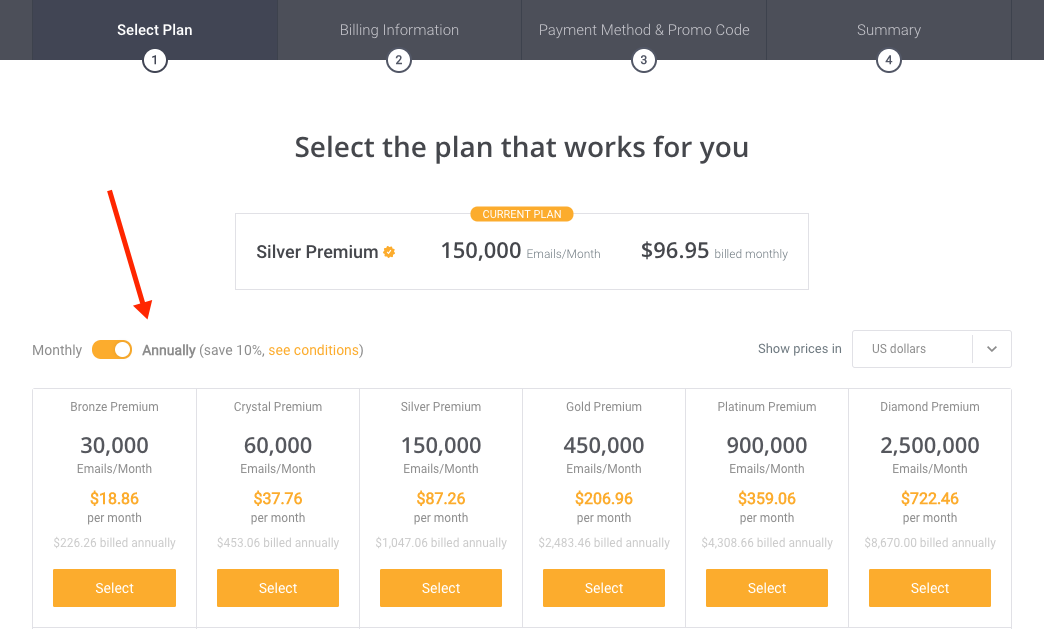 How Annual Billing Works:

• Pay for the next 12 months upfront and save 10%.
• Receive an annual invoice showing the discount, and your annual billing date.
• Annual billing cycle will automatically renew on your annual billing date. Don't worry, we'll send you a reminder email.
• Annual plans can only be purchased with a credit card, and there are no refunds.

Please note: Annual billing simply deals with your
plan billing
. Your monthly plan still has a fixed volume, and any overage emails sent will be billed monthly to your account.
Upgrading:

• Upgrade to a higher plan at any time. Upgrades will take effective immediately and will start a new annual billing subscription cycle.
• Any remaining days of service will be deducted from the price of the upgraded plan.

Downgrading to Lower Plan:

• Downgrade options will only be available in the last month of the annual billing cycle.
• Any downgrades will take effect at the end of the billing cycle.