"Simple & effective. Deliver, optimize and save money. "
Get started now!
no engagement, no hidden fees
Send all your transactional emails: invoices, account confirmations, password resets...
Improved deliverability and real-time delivery guaranteed. You can rely on Mailjet. Better control: get in-depth analytics and live reporting.
The Number One Transactional Email Player In Europe
Mailjet is the best way to send your transactional email.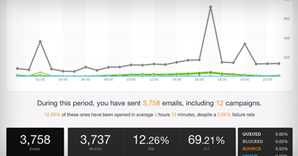 Performance: Let The Cloud Be Your Asset
Take a break and rely on Mailjet's cloud infrastructure. Your emails will always get at the right place, at the right time. Our deliverability team deals with all the technical constraints for you. We anticipate any potential issue. You can focus on your business. The platform is secured with encryption processes and our live monitoring tools permit you to assess the performance in real-time.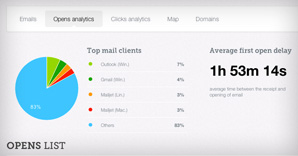 Convenience: A Truly Great Service
Mailjet's user experience is incredibly smooth and intuitive. The statistics are easy to browse, filter and manipulate. To access them, no technical assistance is needed. In a few clicks, you can extract some actionable metrics and start improving your transactional emails. A rich documentation helps you leveraging all these tools. And if you need help, our Support Team will always be there for you.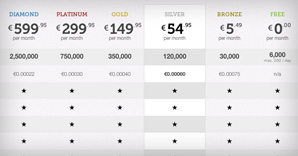 Generate More Value And Save Money
Mailjet's high deliverability increases customer satisfaction and avoids frustrations. If you include marketing incentives in your transactional emails, your conversion rates will also surge. This will drive up your revenue. Cherry on top: Mailjet's prices are incredibly low and they come with no engagement! Feel free to try us out: there's nothing to lose.
Start Sending & Tracking In Only A Few Minutes
Getting started is very easy.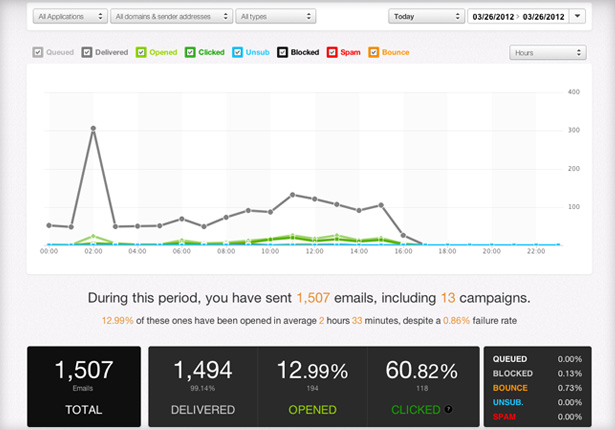 1- Integrate Via SMTP Or Use Our Plugins
Just change 3 parameters: user, password and server name. Mailjet will provide you these informations as soon as you will have created your account. Or you could use our CMS, CRM and eCommerce plugins: Wordpress, Magento, Joomla and a lot more! If needed, our terrific Support Team is here to help.

2- Start Sending & Tracking
As soon as you will have set up your SMTP parameters, your emails will start being sent by Mailjet. Tag your emails with the X-header, to group your messages by campaigns and browse their statistics more easily. A free mobile app will allow you to keep an an eye on your email flows from anywhere, at anytime.

3- Analyze & Optimize
Start optimizing your transactional or app messages. Confirmation emails and notifications can actually be used for up and cross selling purposes. Mailjet gives you the tools to leverage these messages to the maximum. The in-depth statistics will allow you to spot a whole bunch of new opportunities.