"Simple & effective. Save money and measure success in real time."
Get started now!
no engagement, no hidden fees
Send all your marketing emails: newsletters, flash sales, daily deals, etc.
Deliver your campaigns right on time, with no delay. No matter the volume. Get unlimited and free access to high end statistics.
Why Is Mailjet Getting So Popular For Bulk Email?
Mailjet is performant, convenient and offers the best value.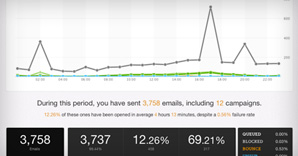 Performance: Get Better Results
Mailjet's technology relies on the cloud power. This allows you to benefit from a unique scalability. Our sending capacity always adapts to your needs. Mailjet also ensures that the messages reach their recipients. Our algorithm optimises your deliverability and a set of powerful tracking tools allows you to measure success in real time.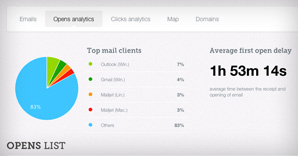 Convenience: A truly Great Service
Mailjet's user experience is incredibly smooth and intuitive. The statistics are easy to browse, filter and manipulate. In a few clicks, you can extract some actionable metrics and start up turning them into sales. A rich documentation helps you leveraging all these tools. And if you need help, our Support Team will always be there for you.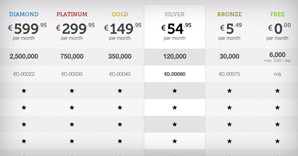 The Best Value: Save Money
Mailjet's high deliverability increases your conversion rates. Therefore, your campaigns ROI augments. And so does your revenue. But here's the best part: Mailjet's prices are incredibly low. Cherry on top: no engagement! People use our service because they like it, not because they've signed a contract. So feel free to try us out!
Start Sending In a Few Minutes
Get started in minutes. With our platform or our SMTP relay.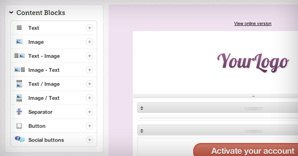 Easy To Use Newsletter Tool
Use our newsletter editor and create a campaign in minutes. No technical knowledge required. Craft some beautiful emails very easily: just drag and drop. To drive your inspiration, a gallery of templates is at your disposal.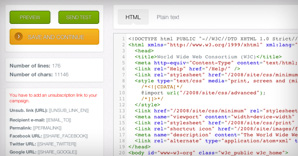 Simple HTML Importation
Want to create your emails from scratch? No problem. Mailjet lets you import your code. But you will still benefit from the automatic unsubscribe link, the multilingual legal mentions, the campaign statistics... In other words: all Mailjet's advantages!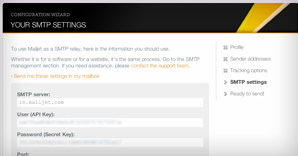 Integrate In Minutes Via SMTP
Want to send with a third party software ? Or from your website? That's easy. You just have to modify your SMTP parameters with the information we will provide. Mailjet's X-headers will even allow you to tag your campaigns so you can get all the stats that you need!